"Waiting On" Wednesday is a weekly event, hosted here, that spotlights upcoming releases that we're eagerly anticipating.
This week's pre-publication "can't-wait-to-read" selection is: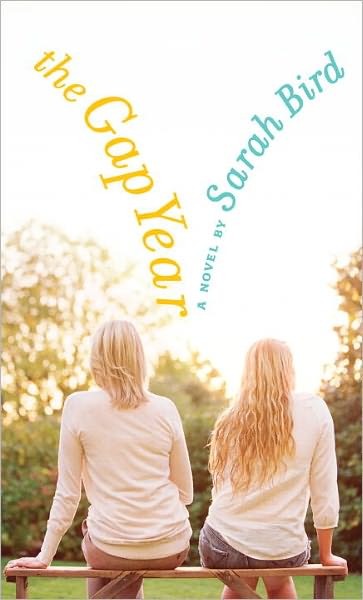 The Gap Year
by Sarah Bird
Publication date: July 7, 2011
From the widely praised author of
The Yokota Officers Club
, a keenly felt, wonderfully written novel about love that can both bind family members together and make them free, set in that precarious moment before your child leaves home for college.
Cam Lightsey, lactation consultant, is a single mom, a suburban misfit who's given up her rebel dreams to set her only child on an upward path.
Aubrey Lightsey, a pretty, shy girl who plays clarinet, is ready to explode from wanting her "real" life to begin.
When Aubrey meets Tyler Moldenhauer, football idol of students and teachers alike, the fuse is lit. Aubrey metastasizes into Cam's worst teen nightmare: full of secrets and silences, uninterested in college. Worse, on the sly she's in touch with her father, who left when she was two to join NEXT!—a celebrity-ridden cult—where he's a headline grabber. As the novel unfolds—with emotional fireworks, humor, and edge-of-your-seat suspense—the dreams of daughter, mother, and father chart an inevitable, but perhaps not fatal, collision . . .