Here is my teaser from
Admission
by Jean Hanff Korelitz (Page 3):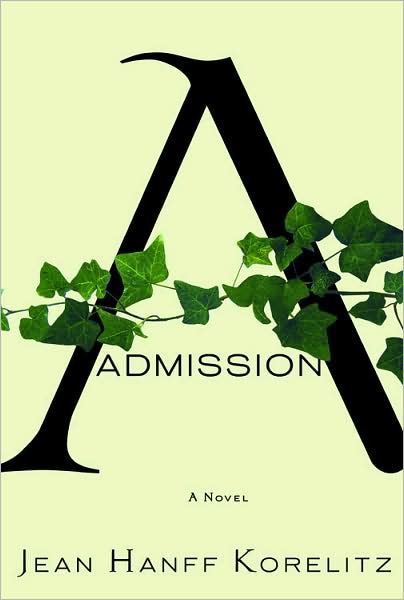 When I think of Princeton I think of many images: ivy-covered buildings, students arguing philosophy in the dining hall, shadows in the Yard. It is truly a great privilege to attend a school like Princeton.
Chapter One
The Good News of Princeton
The flight from Newark to Hartford took no more than fifty-eight minutes, but she still managed to get her heart broken three times. This was a feat at once pathetic and, bizarrely, something of an underachievement, Portia thought, making a painful note on the reader's card of an academically unadmittable Rhode Island girl and shoving the folder back into her bag. Any of her colleagues, she thought ruefully, might have had their hearts broken by twice as many applicants in the same amount of time.
In the real world, of course, Portia was no slower a reader than anyone else. She could fully scan
The New York Times
while waiting in line for her habitual (and necessary) Americano at Small World Coffee, half a block from the FitzRandolph Gate of Princeton University. She had even, once, completed Vikram Seth's
A Suitable Boy
during a weeklong visit to her mother in Vermont (when, admittedly, the whole point had been to evade Susannah, especially when she wanted to talk). Fifteen hundred pages in seven days - not too shabby. But she was well aware of her reputation as the slowest reader in Princeton's Office of Admission (singular,
nota bene
- not plural), and she probably deserved it. With an application open before her, Portia could almost feel herself decelerate , parsing the sentences and correcting the grammar, fixing the spelling, rereading to make sure she at least knew what they'd managed to say, if not what they'd meant to say, even as she took the temperature of her anxiety at falling behind, because she couldn't stop herself from lingering, lingering, lingering ... on the kids.