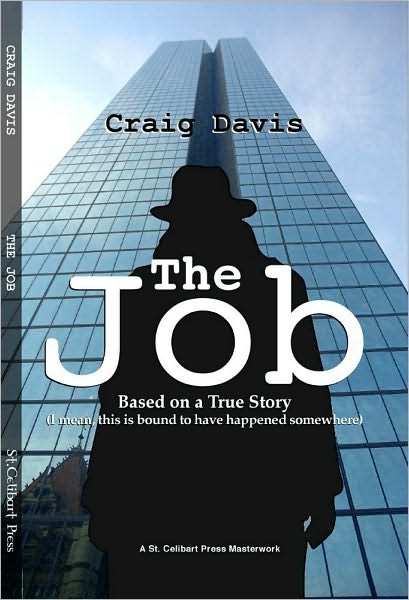 Book Summary:





Joe B. enjoys the sweet life as a vice president at a huge conglomerate, Universal Whirligig. But along with the Big Boss' favor, he has also gained the notice of a bitter human resources manager, Luci Fernandez. Hateful of any success but her own, Luci manages to get him demoted to the mail room! A rollicking comedy of errors follows as Joe B. tries to figure out what's happened to him, and attempts to get a meeting with the Big Boss. Joe B.'s great expectations have taken a dickens of a twist. His family is forced to make a series of hard adjustments, and he gets only lame comforts from a string of the worst friends anyone could have. Will he finally track down the cause of his frustrations? Or will he only learn a lesson about what it is to be the boss, and that what is apparent is often only a shadow of a greater ongoing good? "The Job: Based on a True Story (I Mean, This is Bound to Have Happened Somewhere) is a modern parable of ancient troubles and truths.





My Thoughts:



This is a remarkable short story, which I enjoyed reading very much. It is about a man called Joe B., who is high up in his company, Universal Whirligig, after many years of service.

Without any explanation, Joe B. gets downsized to the mail room. After many efforts of trying to get to "The Big Boss" to tell him why this happened, he gets more and more frustrated and discouraged.

The boss's son, who is working in the mail room to learn the business, talks to Joe B. and in turn tells his father of his plight. In the end, Joe B. finally gets a meeting with the "Big Boss."

Will the truth prevail?

Overall, this book stresses a point about what is happening in the world today.
The Job

by Craig Davis is available for $6.95 at

Amazon.com

.
A review copy was provided by the author.