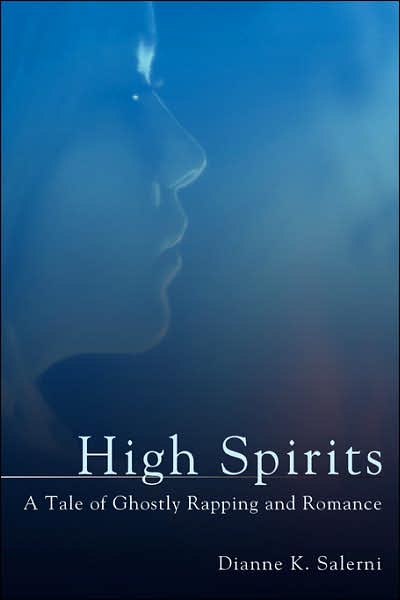 Book Summary:



In mid-nineteenth century America, spirits knock and tables tip for Maggie and Kate Fox, two teenage sisters who convince people they can talk to the dead with their mysterious rapping noises. Before long, neighbors are begging Maggie and Katie for the chance to receive messages from dead relatives and older sister Leah realizes that their "prank" has real money-making potential.

Soon, the sisters hit the road to bamboozle newspaper editors, politicians, and the public at large and start a national craze for spirits and ghosts. Their fame grows--but could their powers actually be real? See the good and the bad that can happen when three sisters land in the limelight and come to their own conclusions about what's true, what's right and what's important.



My Thoughts:



Although the story of Maggie Fox was fictionalized by the author, it is a true one. When I began reading this book about the three sisters, Maggie, Kate, & Leah and the early ages they began ghost rapping as small children, I became interested to see how far they would go with this trickery.

They became well known as the years went by taking them to places they never been. Leah, the eldest encouraged it wholeheartedly for the sake of their income. As Maggie became older, she caught the eye of Elisha Kent Kane, a world adventurer, who didn't believe in deception. This meeting would eventually change her life from then on, as she is so smitten, she just wanted to be his wife, even though his family did not approve of her.

She had many set backs and disappointments with him, but her determination didn't sway her from waiting for his return. He claimed he loved her, but he could not accept her true identity of being who she really was inside. He had a high opinion of himself, he should have been satisfied with the person he fell in love with.

Overall, Maggie's life was filled with a lot of rejection and sorrow for what she did and who she loved. It was a good read.
High Spirits: A Tale of Ghostly Rapping and Romance

by Dianne K. Salerni is available for $9.99 at

Amazon.com

and HighSpiritsBook.com.
A review copy was obtained through PaperbackSwap.com.
Congratulations to our giveaway winner: Carol M.!